Hospitality Barter Network
The Possibilities Are Endless With Business Bartering
It's no secret finding success in the hospitality industry can be challenging.  Even the most popular restaurants, hotels, bars and pubs have down times or seasons, but with Barter Saves Cash you can increase your revenue and gain support from the ITEX network.  When clients in the hospitality industry in Raleigh, Cary, Durham, Chapel Hill and Wake Forest work with other members of Barter Saves Cash, the advantages are limitless.
Turn Would-be Empty Hotel Rooms or Restaurant Seats into Supplemental Income
Barter for Normally Costly Maintenance Expenses- Grease Trap Cleaning, Hood Cleaning, Pressure Washing, Pest Control, Landscaping, Tree Trimming, Electrical, Plumbing, Locksmiths, Janitorial Services, and Many More Services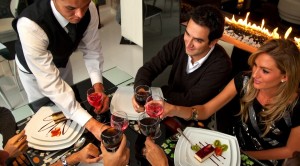 Like it or not, the fixed expenses required to run a business are non-negotiable, so why not save big on your variable expenses.  Business bartering in Raleigh, Cary, Durham, Chapel Hill and Wake Forest lets you do just that.  In addition, ITEX membership trading lets you market your business to a new customer base which can result in bigger profits down the line.  There are so many ways to accrue credits, and so many ways to spend them on expenses, that we know you will be thrilled with the savings and business opportunities you'll gain with Barter Saves Cash.
We understand business bartering may be a new concept for you and your establishment, and we look forward to sharing our decades in the trade field with you.  Give us a call or reach us online anytime and get started on the best business secret in town!