Restaurant Barter Network
Entertaining and Saving With Business Bartering!
Barter exchange members love to spend their supplemental income on dining out- and one of the most popular ways to do so is at one of our many restaurants! Whether it is a friendly meal with co-workers or clients, or a celebration with friends and family members, barter members in Raleigh, Cary and Wake Forest, can turn that supplemental income into the disposable income they might have had to conserve without participating. Restaurant owners that join ITEX soon learn that their seats are occupied, and additional revenue is coming in that they can turn in to marketing, maintenance, and so much more!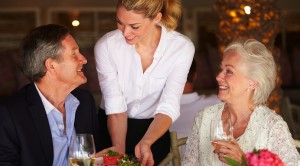 All businesses have "fixed" and "variable" operating expenses. While you can't pay your fixed expenses on trade (rent, electrical, employee labor), the barter exchange member knows that they can spend their trade dollars on many things they would have been spending cash on in their business, such as:
Marketing and Advertising: Signage, Print work, Web & Graphic Design, Social Media & SEO
Professional Services: Attorneys, Financial Professionals, IT & Computer Repair, Business Coaches, and so many more)
Medical Services: Dentists, Orthodontists, Periodontists, Optometrists & Opticians, Chiropractors, Urgent Care, Dermatologists, Podiatrists, ENT's, Pediatricians, Plastic Surgeons, and many other specialty fields
Maintenance Services : Cleaning, Landscaping, Automotive, Contractors
Every time you spend a trade dollar on one of these services, it keeps a cash dollar in the bank that you can re-invest back into your business.