Digital Marketing Barter Network
Watch Your Business Boom While Saving Cash
Digital Marketing firms can be highly productive in a barter exchange. Whether it's assisting Raleigh, Cary and Wake Forest clients with hosting their website, optimizing the site with an SEO campaign, producing a flawless video or commercial (or any other number of digital media), our clients need your services to advertise their businesses to cash-paying customers, and they have the ITEX to spend! By participating in a barter exchange, a marketing firm can benefit in many ways:
Gain new customers, regardless of your location! Over 100 ITEX offices across the country with clients who can utilize your services from anywhere. Advertise to local members only, or increase your exposure to take in ITEX from across the United States and Canada!
Experience ease-of-use with online account access, complete statement and transaction histories- post your own transactions online, 24/7!
The support of customer service from a local broker's office office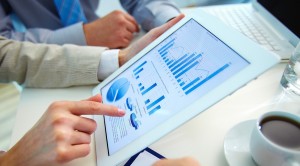 All businesses have "fixed" and "variable" operating expenses. While you can't pay your fixed expenses on trade (rent, electrical, employee labor), the ITEX member knows that they can spend their trade dollars on many things they would have been spending cash on in their business, such as:
Marketing and Advertising: Signage, Print Work
Professional Services: Attorneys, Financial Professionals, IT & Computer Repair, Business Coaches, and so many more)
Medical Services: Dentists, Orthodontists, Periodontists, Optometrists & Opticians, Chiropractors, Urgent Care, Dermatologists, Podiatrists, ENT's, Pediatricians, Plastic Surgeons, and many other specialty fields
Maintenance Services : Cleaning, Landscaping, Automotive, Contractors
Every time you spend a trade dollar on one of these services, it keeps a cash dollar in the bank that you can re-invest back into your business.
Employee Benefits
One of the many reasons to participate in the ITEX trading community is to pass that supplemental income on in the form of a benefit to your employees! In a tough economy, many ITEX employers have found that they can give bigger bonuses that employees appreciate if they factor in the ITEX dollar.
Ways to bonus employees using ITEX:
Purchase restaurant gift certificates or certificates for services within our network
Plan an over-the-top party to show your appreciation: have it catered, include transportation, the works!
Cater lunch for your staff at the office once a week
Offer incentive programs using our vacation rentals, hotels and restaurant certificates
Can't offer health benefits? ITEX has Urgent Care, Dentists, Chiropractors, and many other medical services that ITEX employers can send their staff and extend payment as a benefit to them.
Have a manager, assistant, or longtime employee? We have a subaccount program that would allow you to compensate/bonus in ITEX on a consistent basis.