The ITEX barter exchange is a group of business owners (that instead of trading directly with each other for products and services) belong to a network of businesses that gives them the freedom to spend their trade dollars with any of the members in our trading community.
Click on the video below to meet some of our members and learn how they spend their trade dollars within the ITEX trading community.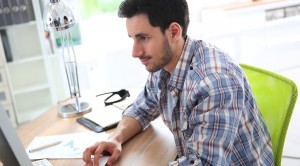 All businesses have "fixed" and "variable" operating expenses. While you can't pay your fixed expenses on trade (rent, electrical, inventory, employee labor), the ITEX member knows that they can spend their trade dollars on many things they would have been spending on in their business, such as:
Every time you spend a trade dollar on one of these services for your business, it keeps a cash dollar in the bank that you can re-invest back into your business.
Work and Play!

Trade dollars have been used to save many expenses outside of your business as well. By utilizing the ITEX network to take in extra income, you could be spending your trade dollars on:
Going out for a delicious meal at a restaurant with friends, family and business associates
Staying at an ITEX hotel or vacation property
Planning an entire wedding on ITEX with venue rentals, catering, photography, DJ, videography, florists, transportation services, bakeries, and so much more
Staying healthy at a gym or special fitness class (like karate, indoor rock climbing, and ballroom dancing)
Enroll the kids in summer camp, day care, and more
Pampering yourself with massages, hair & nails, laser hair removal,
Maintain your office AND home with many services, such as: